New Life

Already my tulips are bursting through the ground! As I looked at the beautiful little green shoots reaching towards the sun for growth I pondered how we too reach towards the son, the son of God for growth.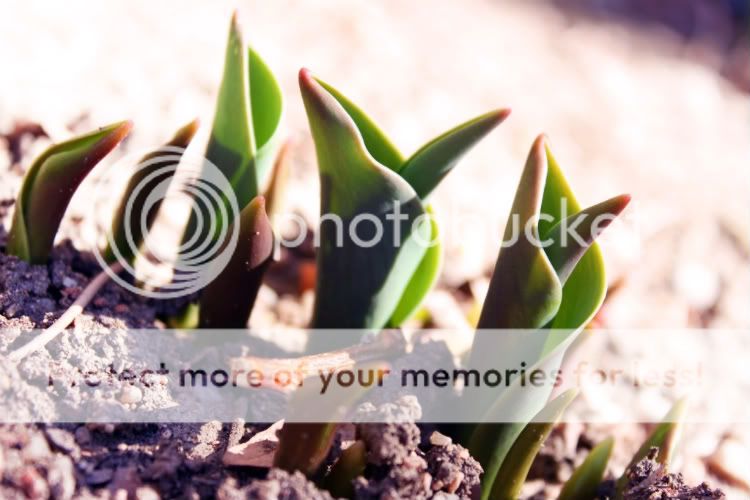 I am a Mormon and I am a regular person seeking happiness. I know that happiness can be found through Jesus Christ. I believe that The Church Of Jesus Christ of Latter-Day Saints is the most correct religion on earth and Jesus Christ is the head of it. Family is Central to my happiness. My marriage is so important to me. I am excited about what I know to be true. It is so wonderful to be able to say with complete certainly that Jesus Christ lives. I love praying to God and asking for help I know that with the help of Jesus Christ I can bloom just as the tulips into a glorious being.

"We see ourselves in terms of today but God sees us in terms of forever." If you want to find out if Jesus Christ lives pray, I know sincere prayers are indeed answered.